Our History
A History, a Vineyard, a Family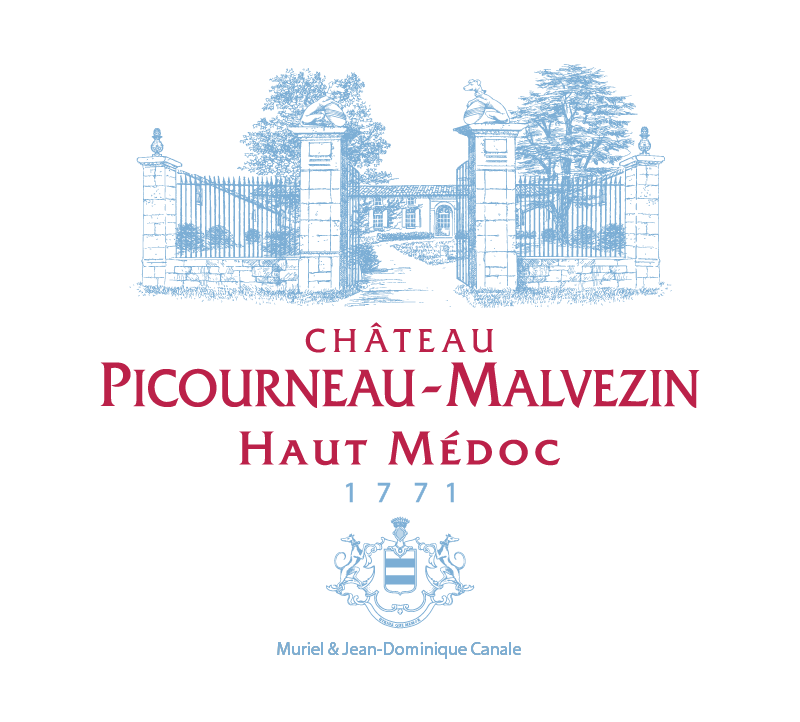 Several generations of the MALVEZIN family have led the  'Chateau Picourneau' at its peak. Success recognised by numerous distinctions and awards were won in various competitions in France and abroad.
Subsequently over the years, the field belonged to a dozen different owners who neglected it, and broke it up.
In 1967, Pierre and Line Canale, acquired the house and some of its buildings, with less than two hectares of park and gardens. They managed to reconstruct all the buildings, but failed twice in their attempts to purchase plots of contiguous vineyards.
It was not until 2013 that their son Jean Dominique Canale and his wife Muriel managed to buy a vineyard plot, a small part of the old "Domaine de Picourneau". They then undertook the resumption of production of this traditional wine, taking pleasure in the age-old traditional experience.
Our newsletter
Subscribe to our newsletter to receive news from Château Picourneau-Malvezin