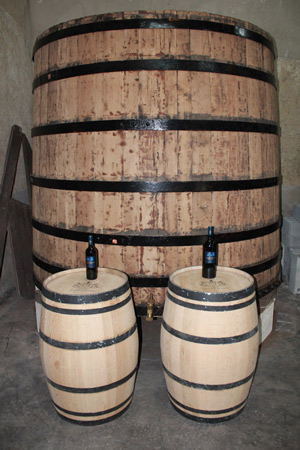 It is now accepted that from the 1st century AD, Aquitaine has not imported any more wine from its colonizing countries – Italy and Greece – but has become an exporter.
The vine 'vitis vinifera', existed in Aquitaine even before the appearance of man: it has ceased to be improved by cuttings and grafts. For merchants called 'negotiators', wine had become a bargaining chip against slaves, which the Roman world needed for its workforce.
The Saint Peter Parish in Verthuil was subject to the duality of its lords, and 'Puycorneau' was owned by three generations of royal notaries until its purchase in 1769 by Claude Juste Luetkens, a descendent of an ancient and influential family from Protestant Hamburg which was part of the Bordeaux wine trade since 1680.
The name 'Luetkens' was even given to a grape vine. The Charterhouse of Picourneau was built in 1777 on the site of the previous house (whose foundations are visible to this day). Subsequent to a gambling debt and a period vacant succession, the 12 hectares of the domain were sold in 1824 to the court of Lesparre, and auctioned off for 48,600 france by Pierre Thomas Malvezin, well known in bordeaux and a native of Aurillac.
The new owner gave up office in 1834 to devote his time entirely to the development of the domain. He is responsible, in addition to many quarrels with the mayor of the town and its neighbours, for major acquisitions, the planting of pines and cork oaks on several plots of land.
When he died at home in 1850, the domain which covered 78 hectares and spread over three cities was passed to one of his sons, Theophilus MALVEZIN (1824-1897). A former lawyer to The Court of Appeal of Bordeaux, he devoted most of his time to the study of agricultural issues, particularly the wine industry.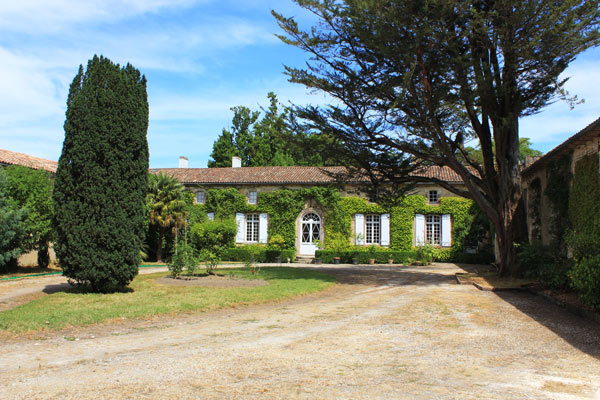 We also owe him for many book on these subjects, as well as books on Montaigne, Jews and the Bordeaux trade, which are still relevant and influential to this day. Unfortunately, the Picourneau vineyard, which he had not ceased to improve was seized by court order and sold in 1884. Ruined by phylloxera and other diseases, its area had reached 135 hectares in "vineyards, orchards, wood and farm buildings".
His son, Franz, (1857-1923) was then 27. Graduating from the Business School of Bordeaux, he founded an important wine auction house. Inventively, he turned to the industry. He did studies on experimenting with and chemically storing wine, met "Pasteur" in his research on Yellow Fever and published numerous books, brochures and technical articles.
At his factory in Caudéran, he invented and manufactured numerous agricultural instruments. Several generations of the MALVEZIN family have led the 'Chateau Picourneau' at its peak. Success recognised by numerous distinctions and awards were won in various competitions in France and abroad.
Subsequently over the years, the field belonged to a dozen different owners who neglected it, and  broke it up.
In 1967, Pierre and Line Canale, acquired the house and some of its buildings, with less than two hectares of park and gardens. They managed to reconstruct all the buildings, but failed twice in their attempts to purchase plots of contiguous vineyards.
It was not until 2013 that their son Jean Dominique Canale and his wife Muriel managed to buy a vineyard plot, a small part of the old "Domaine de Picourneau". They then undertook the resumption of production of this traditional wine, taking pleasure in the age-old traditional experience. In those circumstances, they had to add the name Picourneau to that of Malvezin- it was made and accepted by the INPI (the National Institute of Industrial Property).